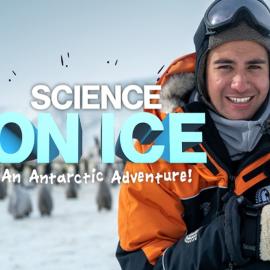 Science on Ice
2019
Have a cool time with super fun Sonny Ngatai as he takes you on a magical Antarctic adventure, joined by local scientists and local wildlife.
---
Read More
Read Less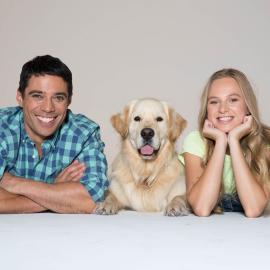 Fanimals
2018–2019
This series and its content shine's an entertaining, informing and humorous light on the stories and relationships between kids, their families, their pets and animals. Our fabulously fun Fanimals host Jess is every kid's new best friend. Teaming up with our "Ask Me Anything" Vet Stacey and the real stars of the show – our gorgeous golden retriever Molson, rescue kittens Micro and Chip, goldfish Bubbles and Peach, rabbits Cover and Fern and native Gecko's Taika and Tama. We deliver a daily dose of appointment viewing Fanimals fun and animal antics for the whole family to enjoy.
Fanimals can be viewed on TVNZ at https://www.tvnz.co.nz/shows/fanimals
---
Read More
Read Less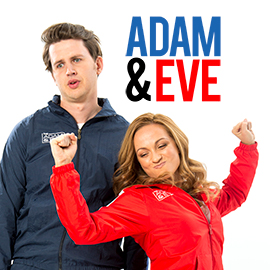 The Adam & Eve Show
2016 - 2017
Adam Percival & Eve Palmer interview the biggest international stars, go head to head in crazy challenges, deliver crack-up sketches and parodies, and bring you their quirky take on news as it breaks.
---
Read More
Read Less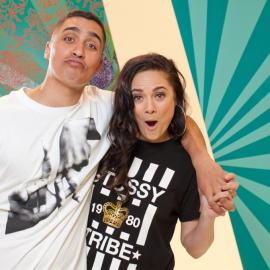 2Kaha
  
A live weekly magazine programme Saturday mornings on TV2 celebrating young Maori success in Aotearoa and overseas. Our hosts Bree and Olly bring an engaging brand of presenting to our screens with celebrity interviews and skypes live viewers questions and polls, on-the rise field stories and strands from around our iwi with competitions and giveaways.
---
Read More
Read Less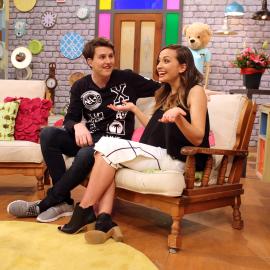 The 4:30 Show
2013-2015
Essential afternoon viewing for teens, this weekday TV2 show was the "go-to" magazine show for guest interviews and games, one to watch's, reporter and vlogger stories, pranks, parodies and premieres brought to you by talented hosting duo Adam and Eve.
---
Read More
Read Less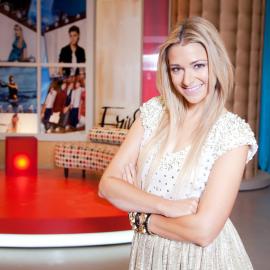 The Erin Simpson Show
2009 - 2013
Erin Simpson dominated weekday, afternoon TV for over 770 episodes. Entertaining viewers with celebrity guests, studio games and awesome prizes while roving reporters delivered inspiring stories from around New Zealand and the world in entertainment, sports, music and fashion.
---
Read More
Read Less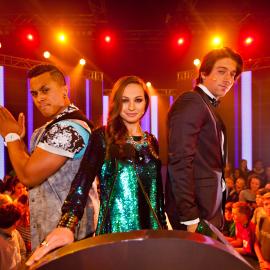 TV2 Kids Awards
2014
An awards programme voted by kids for kids, celebrating popular culture. Broadcast pre-Christmas this glitzy awards show featured category nominations, celebrity appearances, performances and lots of foam.
---
Read More
Read Less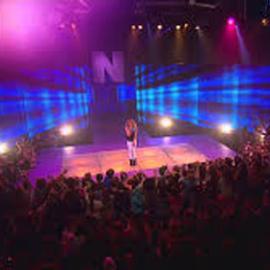 The Nowies
2012
New Zealand's ultimate youth awards show with nominees across sport, movies and television categories. The show provided a glittering celebration of everything kid related with star studded appearances and dance performances.
---
Read More
Read Less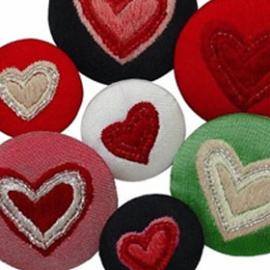 Hearts In Crafts
2009 - 2012
Hearts in Crafts is the infotaining television series for people with Hearts in the Crafts. Presenters Tamsin Cooper and Justin Newcombe bring a diverse range of traditional, contemporary and emerging craft stories from the people passionate about craft making
---
Read More
Read Less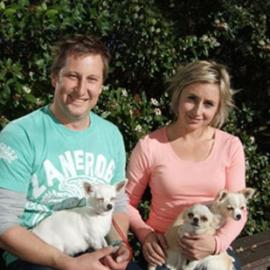 Animal Academy
2009 - 2012
The series for families passionate about animals. Presented by Olympic cyclist Sarah Ulmer and animal expert Jeremy Maguire who travel throughout New Zealand and meet people who work with animals, are nuts about their animals as well as getting up close and personal with our most exotic and native animals. Animal Academy also answers pet concerns with resident Vet Deborah Simpson and takes a different breed of dog for a walk each week
---
Read More
Read Less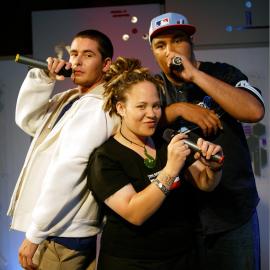 Tuhono
2002 - 2004
An extremely popular bilingual hip hop magazine show. Featuring local and international artists this bilingual, live-to-air one hour episode presented by host DJ Vinyl Richie featured a mix of reviews, interviews and performances in both English and Te Reo Maori.
---
Read More
Read Less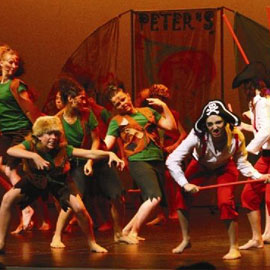 Mission On Stage Challenge
2005-2007
This 3 series, half hour show captured the excitement and energy that Stage Challenge - a dance, drama and design competition where school students are the stars. The programme featured a mix of performance and comments from around the country.
---
Read More
Read Less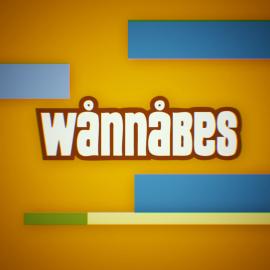 Wannabes
2003 - 2005
TV2's interactive talent-quest gave young New Zealanders a chance to display their talents on a national stage. Teenage stars performed in solo acts, duos or Groups. The top performers starred in their own music video.
---
Read More
Read Less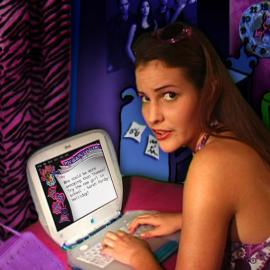 Jessie.com
1999 - 2002
Jess.com is a humorous look at the real life dramas and 'big issues' facing 13 year old Jesse as she grows up in backyard New Zealand. Each week Jesse logs us in to her diary and shares her fears and frustrations, amusements and aspirations. Produced for TVNZ and sold to Disney.
---
Read More
Read Less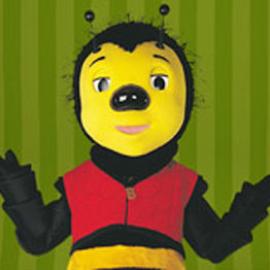 Bumble
1998 - 2000
Bumble is a warm hearted and loveable magic bee. Join Bumble and his friends Peek, Anna, Boo and Fishy as they have fun playing and learning together in the exciting world of Kiwifruit Valley.
---
Read More
Read Less